Glaendale Dance of Joy & Glaendale Cameron
I am happy to announce that Gleann and the wonderful Maya have celebrated their wedding. The ultrasound confirms the pregnancy. The puppies are expected around 20.06.21 at Kennel Glaendale Border Collies. erwartet. Ein herzlichen Dank Monika und Nina Neuschitzer für das Gleann und mir entgegengebrachte große Vertrauen und die Freundschaft.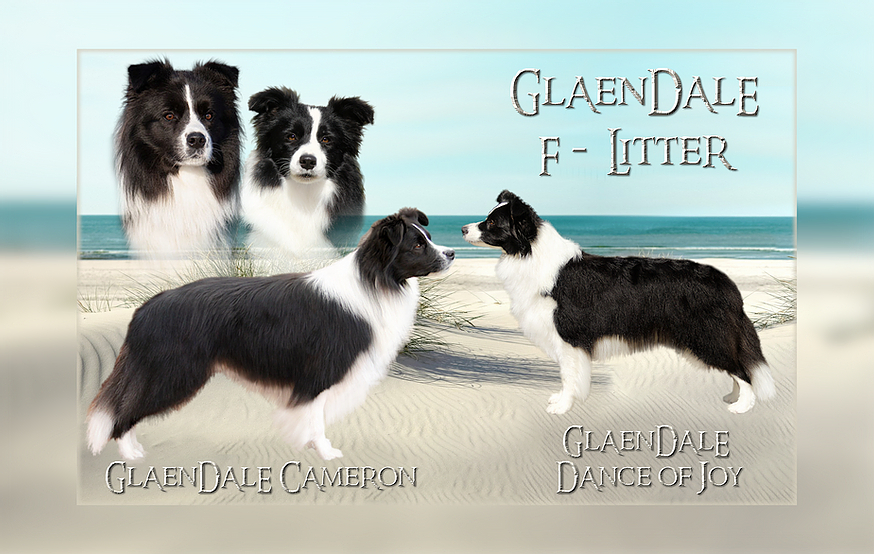 All puppies are already spoken for
---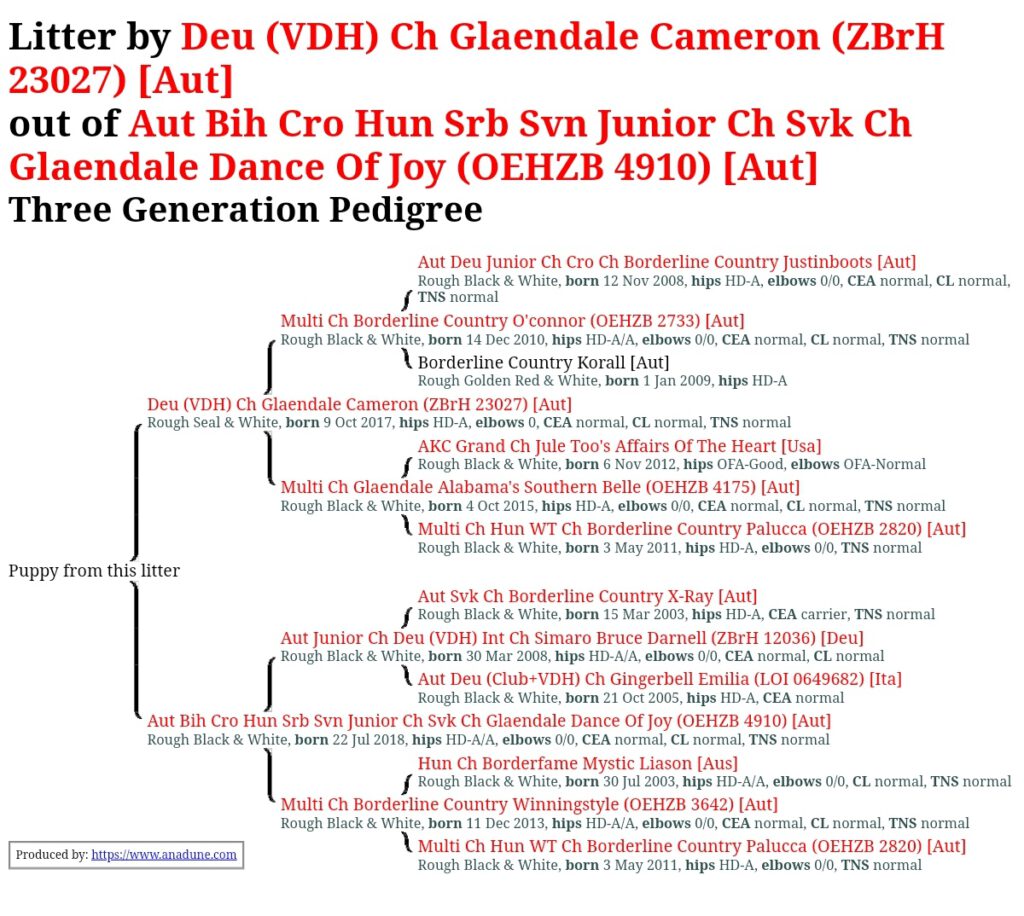 ---
Hurra, Hurra die Welpen sind da!
---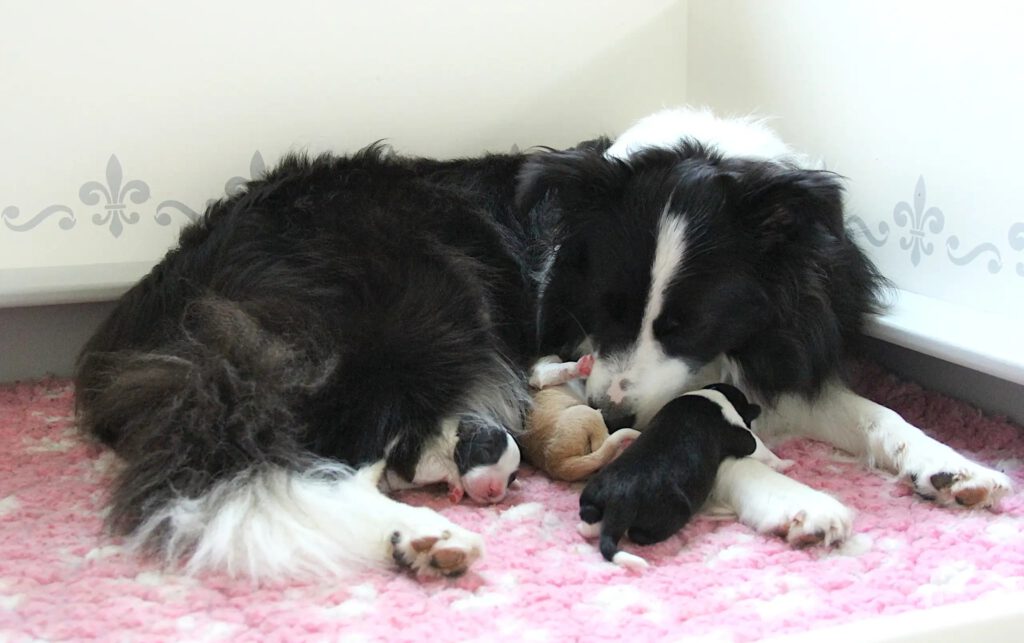 Am 18.06.21 sind 4 gesunde und kräftige Hundekinder auf die Welt gepurzelt. Gleanns und Mayas 1. Nachzucht ist geboren!!!! Es sind 2 Rüden, und 2 Hündinnen. Überglücklich und dankbar stelle ich sie hier nun vor.
---
Die Rüden
Rüde 1 : Glaendale Fandango
Rüde 2 : Glaendale Flamenco
---
Die Hündinnen
Hündin 1 : Glaendale Farandole
Hündin 2 : Glaendale Firedance
---
---
---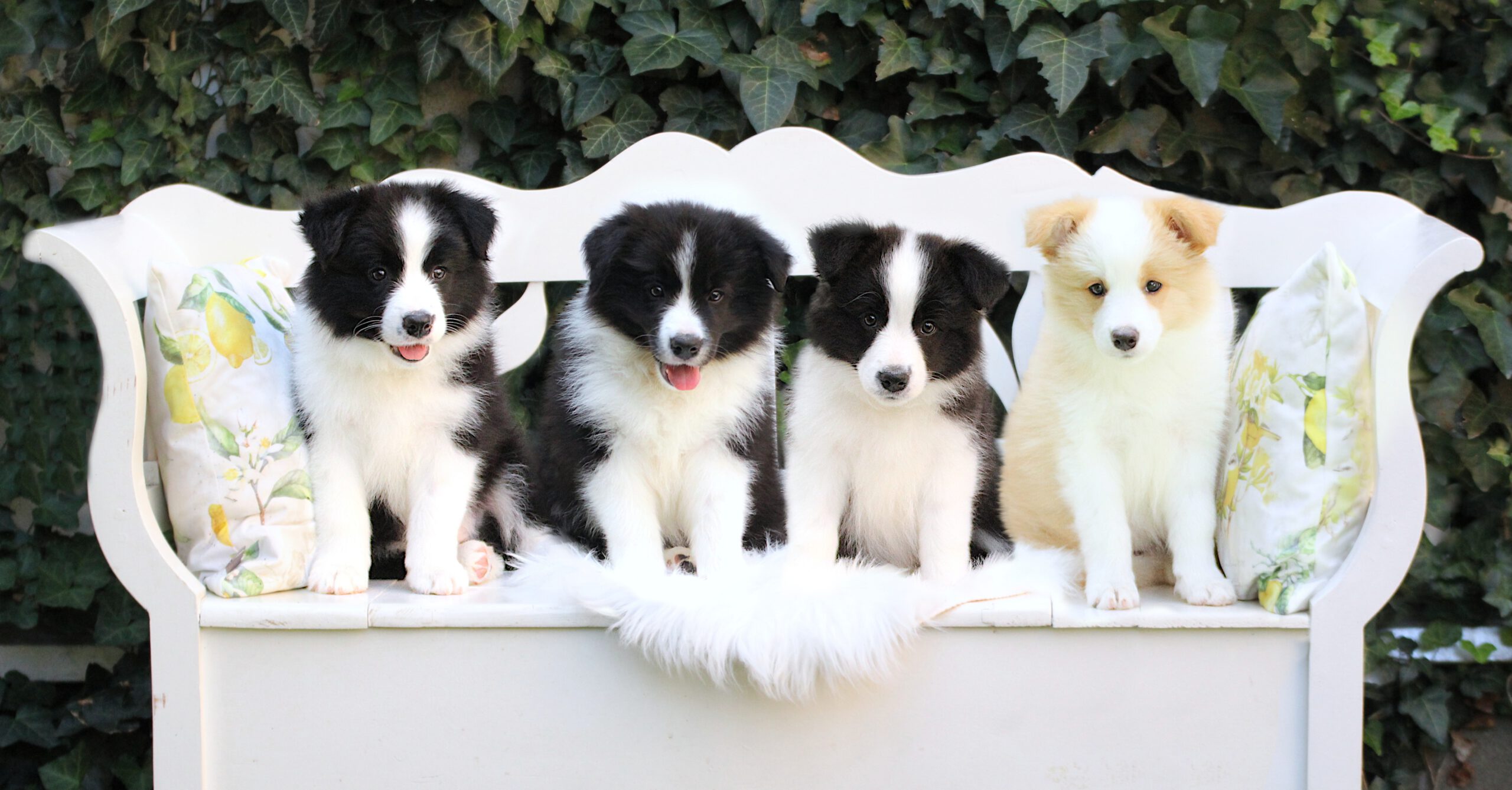 Vielen lieben Dank an Monika und Nina Neuschitzer für die wunderschönen Fotos und dass ich diese auf Gleanns Seite nutzen darf. Weitere Infos und Fotos zu diesem Wurf sind auf der Seite www.glaendale.com zu finden.